We Buy Stuff
We Buy Stuff is an offshoot of the award-winning interior design firm,
Avenir Creative
. Avenir specializes in hospitality design and started We Buy Stuff to make furniture, fixture, and equipment procurement easy and seamless for their clients. The name is direct and light-hearted, so it needed an identity to match.
---
Services︎︎︎ Branding, Art Direction, Motion
To match the bold, direct tone of the company name, we used a really-damn-bright yellow-green and the deepest black. The pricing sticker brought a fun, playful tone to their brand identity.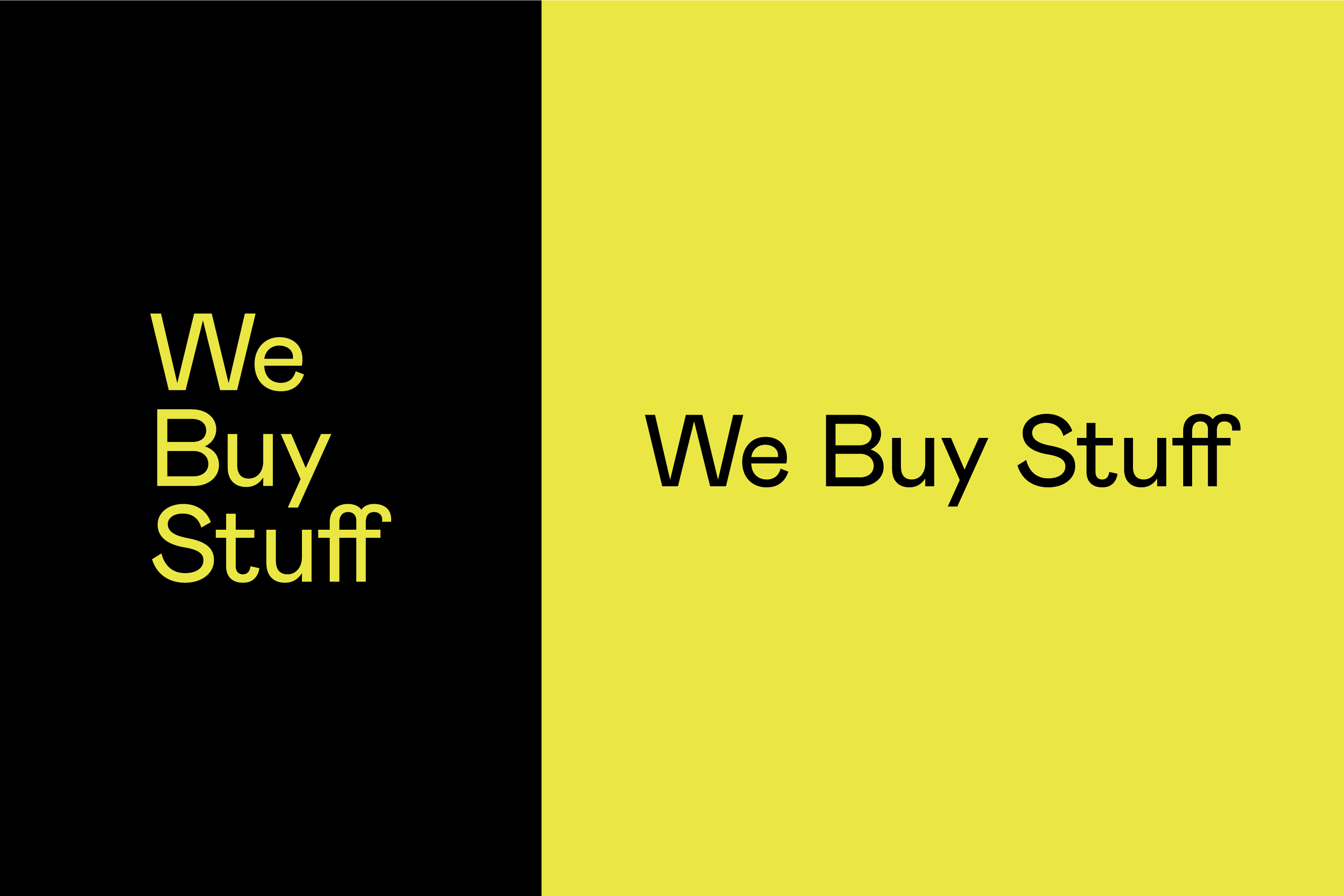 ---
Thank you to Julie Purpura and her team at Avenir. ︎

---